I just published my latest YouTube video, and I'm just over the moon with how it turned out! I really like the project, but I love the video. My path from project inception, to creation, to video publication can be long and twisted and I rarely get to talk about it, rare podcast appearances notwithstanding. So I wanted to take a few minutes here to explain how a video like this one was made.
An important thing to understand, and I've mentioned it a few times, is that I treat my YouTube channel as a hobby. I'm on a self imposed schedule of at least one video a month, but I don't have many rules beyond that. My schedule is flexible enough that I can bump a video idea for a new one at any point in time. I always want to make content that's useful, informative, and/or entertaining and in that priority order. But I've been making project videos for long enough that I'm starting to run low on ideas.
I have a video idea list to keep me organized and pull inspiration from, but more and more often I'm afraid that the ideas that remain aren't very good or are too tough to make a compelling video about. The bottom of the barrel, as it were. When this happens I get anxious and try to find something else as a topic instead. This has caused several topics to float in limbo until I could figure out a way to tackle them.
My last three main Game Room Ideas videos were affected by this state of limbo. Last month (July) I published 'How to Turn Screenshots into Wall Art' with this month's (August) video being a direct sequel. These were proceeded way back in December by 'Is a lightbox a bright idea?', which was actually where the posters I made debuted. So here's a look at the timeline it took to make these videos.
I've been wanting to make a video about lightboxes since I first started making YouTube content. I had always intended to have made a simple tutorial about how to make a paper-sized DIY lightbox, but as the video explains, over the years I learned about the flaws in my original understanding of printed paper. But I found the tracing pad and I thought showing this as an alternative to LED strips for lighting projects may be enough of a 'hook' to hang a lightbox video on. I thought the tracing pad may be a versatile object that DIY people may want to know about. Then it went on a lightning deal on Amazon so I bought it on January 28, 2020.
As I started the lightbox script, I knew I'd need a poster of some kind to show off the tracing pad at least once. I already had a 16×20 clear poster frame to use so that dictated the size of the poster I'd create. To make the final lit poster look as good as possible, I figured that using a dark background with bright elements on top would be the best choice. This led me to consider classic arcade game graphics. I made up my Donkey Kong screenshot poster and my Pac-Man marquee and lens distorted poster and ordered them. This order was placed on February 10, 2020. Notice, they wouldn't be featured in a video until December and they wouldn't be the stars of their own videos until July and August of the following year!
So now I have these posters and the other materials to make the lightbox video about. But beyond the video, I just like the posters and want to hang them in my gaming space. It's at this point I develop the idea of the arcade cabinet inspired poster frames and by Mar 9, 2020 I created an explanation document (a year and five months before it becomes its own project video). I made the document to help convey my idea to a contractor friend of mine so I can seek his advice re: using a slot cutting router on an assembled poster frame safely. This was before the electrical tape entered the picture.
So this is where things start to go wrong. I was not satisfied with the finished lightbox script. I just couldn't find a satisfying narrative flow. March 2020 is also when the Covid-19 outbreak was declared a global pandemic. In the face of such a tragic global event my little project videos seemed trivial and I tabled a few ideas including one focused on shopping.
But my year kept moving forward and by September I'd bought the poster frames and the electrical tape (the idea to substitute electrical tape for T-molding came from the Arcade 1up subreddit). By October I bought my Pac-Man Partycade from Arcade 1up. I didn't buy it just for the video as I already wanted one, but I knew I wanted it to have a small cameo in the video.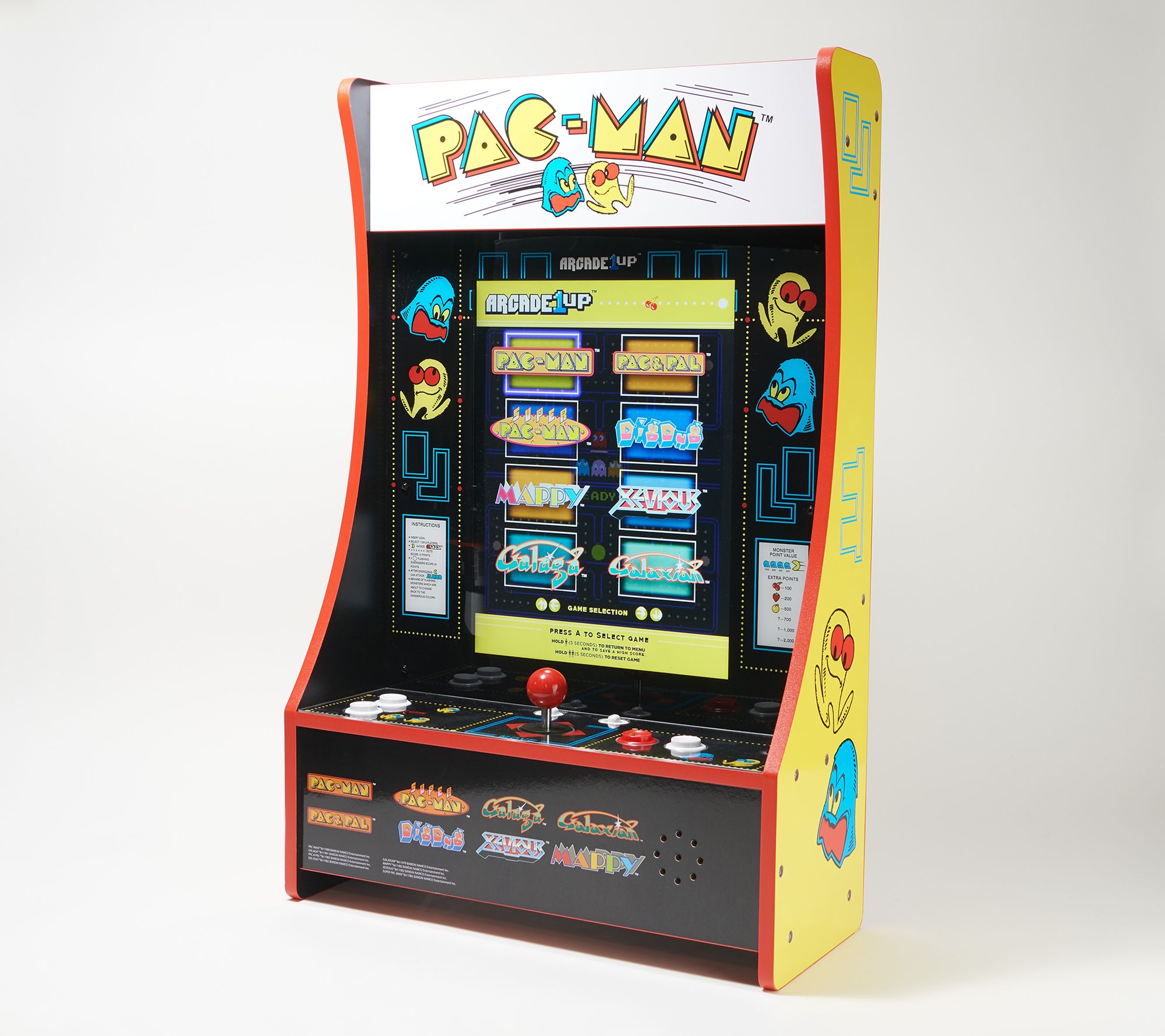 But I couldn't proceed with the frame project until the other videos were completed because of the narrative flow. So these items sat in storage on a shelf until earlier this month. And that includes my Partycade! Bless the patience of my wife for allowing so many half completed projects around the house, lol.
So through 2020 while I made other videos, I kept working on the lightbox script. I tinkered with it all year, but by November I decided to rework it from the ground up. I did the same thing in December, twice!
Finally the fourth revision was a good enough treatment that I was satisfied to move forward with it.
Had I had my way, I would have liked to have released these three videos back to back to back ending in December 2020. I think ideas like those presented in these videos may have inspired some Christmas gifting or taking advantage of holiday printing discounts.
After finally finishing the lightbox video, I was still pretty nervous about whether I could make the poster video interesting enough. So I kept putting it off until I couldn't anymore. My first outline was written in December, and first draft was in mid July, and final rewrite was late July. For such a detailed and explanation heavy video, I think I structured the information well enough to keep it interesting. And I offloaded much of the most stringent details to an unlisted supplemental video, which also helped.
Some videos I've had the idea for and published a completed video the same day, or within the same month. But much more often lately, my slow writing and apprehension about the quality of my ideas makes me drag my feet to completion. But one positive take away from this procrastination is that the final product is always better than it would have been had I accepted my first draft and rushed to finish. And I think this block of videos is some proof of this. Even a simple poster frame, paint, and electrical tape project became one of my favorite edited videos. When I'm proud of how a video turns out, a lot of that has to do with how long I've lived with inferior versions of the same video, until I have some kind of writing breakthrough.
This is only one tale about a few videos, and every video has behind the scenes stories to tell. And this isn't even my worse story as far as extended production time. I have another video coming up (soon, maybe?) that I bought supplies for back in June 2019! But oh, well. My successes are making me feel a little more confident in my abilities, so I hope that translates into clearing out the rest of my video idea backlog.
Anyhow, thanks so much for watching, engaging, and cheering me forward. I'll keep trying to keep an acceptable quality to my work, please keep letting me know your thoughts. Stay safe.
Top